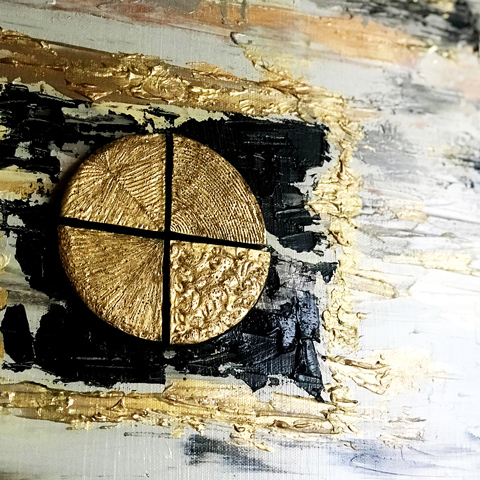 2016年より、火を灯さない、壁面でのワックスアートを制作しています。
Jun's Lightのワックスアートとは、時と場所を超えた、普遍的なテーマ「人間の心の情景」を、油彩とワックスで捉え、キャンヴァスに立体的に表現したものです。
柔らかでどこか儚い、繊細なワックスと、年月を経ながら色が育っていく油絵具を用いて制作しています。
In 2016, Jun began creating wax wall art in combination with oil paintings. The nature of wax presents softness and fragility, while oil painting conveys colors and textures in time.
The making of a candle with a living flame can be seen as a 'still life'… that captures the landscape of the human soul.